Recently we ventured with a small group of photographers and 2 models to the Peak District in Derbyshire to capture some fantasy-themed photographs out on the moors.
I absolutely love these trips, they are a time I can try new ideas without the pressures of them having to always go 100% right for a client and they give me the creative freedom that I often find myself craving to create some epic photographs.
As we arrived on the first evening and gathered everybody in the living room of the gorgeous cottage we'd ranted to brief them on what we'd be shooting that weekend, I don't think the photographers attending had quite anticipated the sheer amount of outfits, props and accessories that we bring along with us for them to choose from. We run these trips the same way each time, by piling the car full of everything we can possibly fit in and then working with the photographers to put it all together when we are there and create some storylines. But if you haven't attended before, it can be a lot to take in on the first day and Rhian had to stop me mid-flow as in her words… "they look like their heads are about to explode!".
The beauty of having 7 people on a photography trip is that there are more hands to help carry the gear. On the first day, we managed to trek up onto Bamford Edge carrying 2 sets of chainmail, 2 sets of armour, outfits, swords, lighting equipment and not forgetting everybody's camera gear! You simply couldn't do this on your own and needless to say by the time we all reached the top, "worn out" was not the polite words we were using to describe ourselves.
It was fully worth it though. Our 2 models kitted themselves out in armour, donned their weapons of choice and headed into battle with each other out on an overhanging ledge which drew quite the crowd.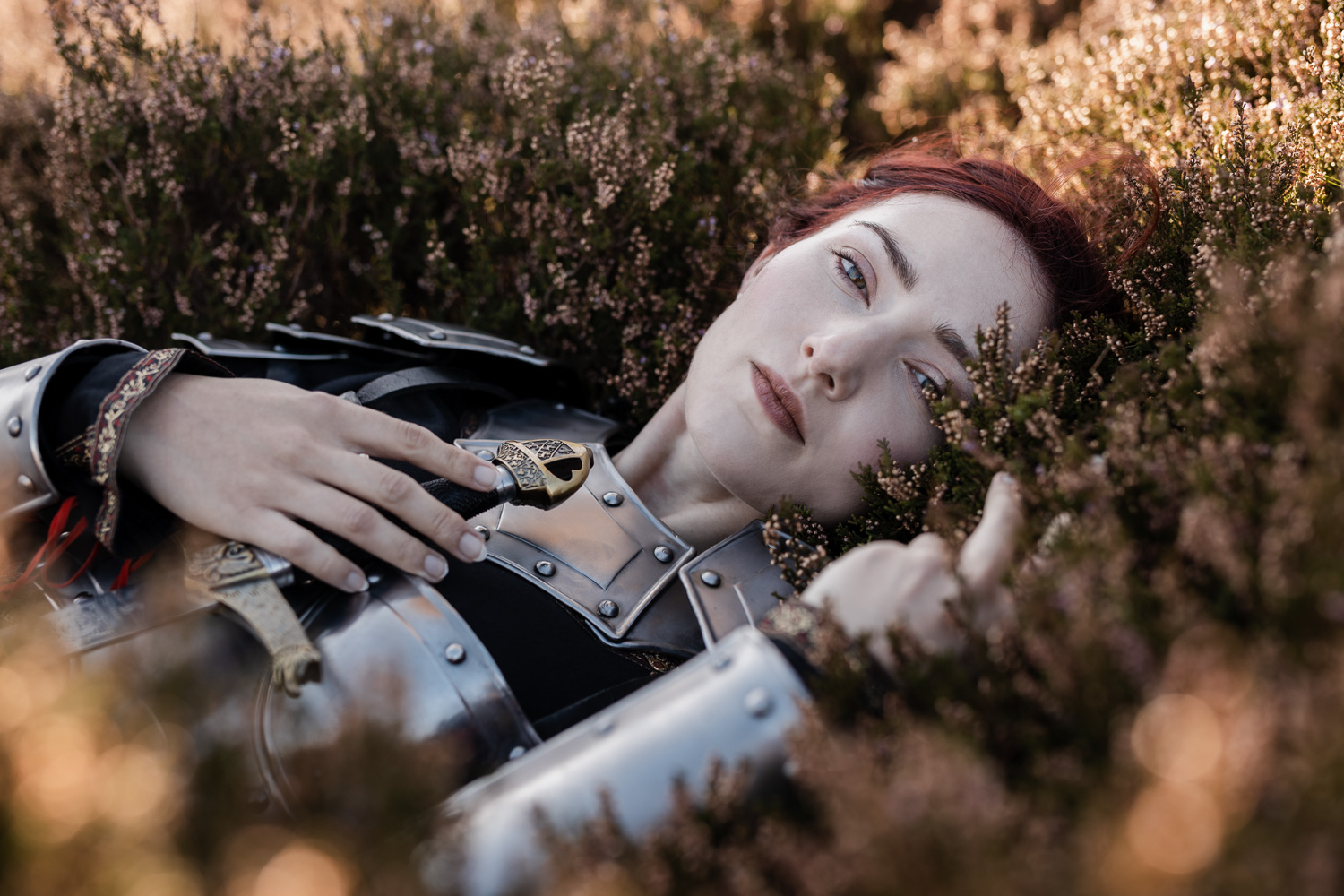 We battled with the direct sun that day, on top of Bamford Edge we had no shade to protect ourselves with so my favourite shots ended up being closer, more intimate shots of the models using 2 reflectors to block the sun. After lunch, we headed to Mam Tor and treated the photographers to the models in the parachute dress which always inspires creativity.
All of my shots from this trip were taken on a Canon EOS R with a Sigma 50mm Art Lens.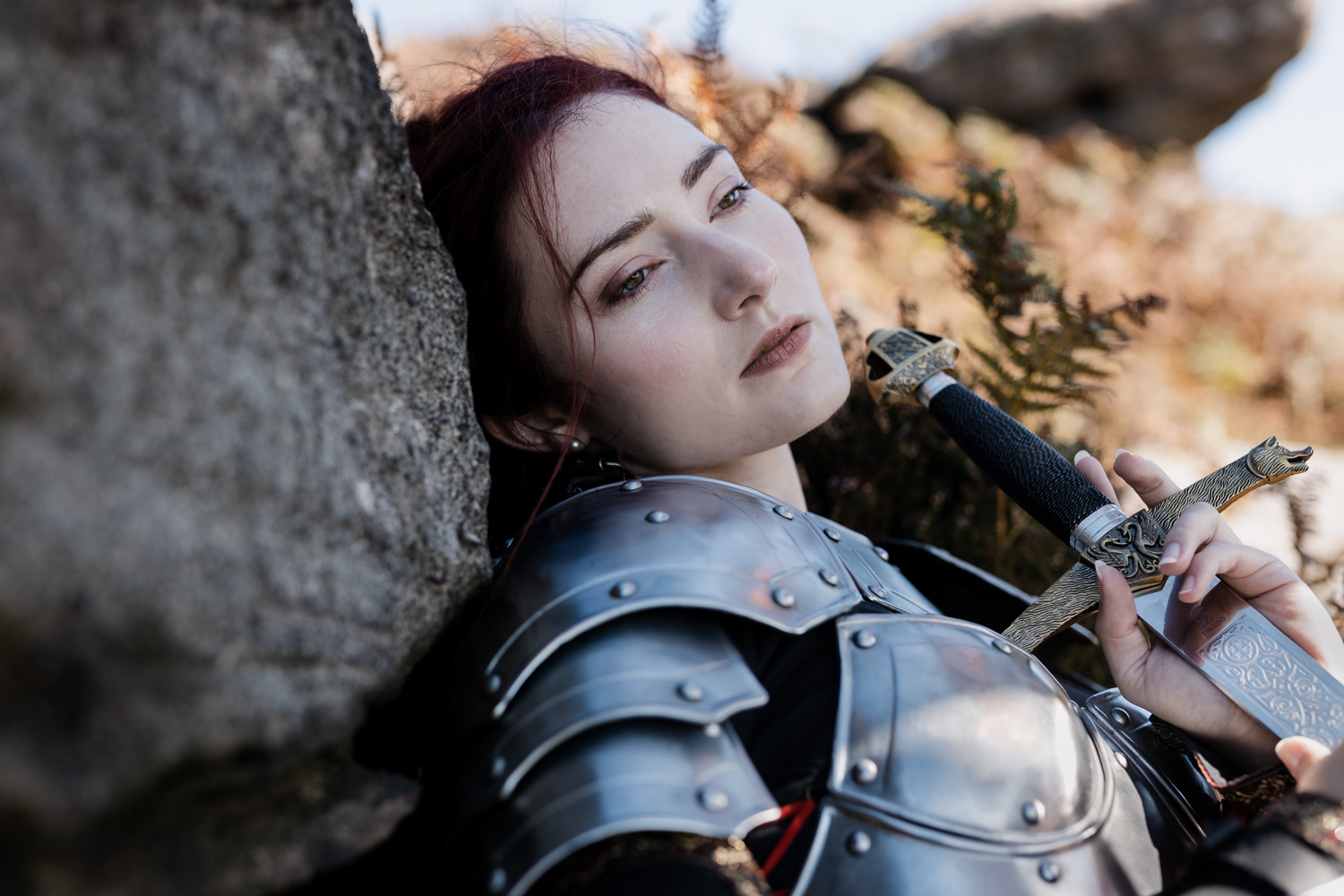 Day 2 bought with it the rain and one of the participants on the trip suggested we head to Padley Gorge which was well covered by the tree's, so we headed there. The photographers chose to shoot some more straight-up portraits as opposed to the previous day's warrior shoot.
The models both looked great against the lush green backdrop that was the Padley Gorge but nice portraits aren't really what I aim for on these trips so I worked with Bina to create something a little different. Taking a higher perspective always makes a subject look intimidated in my opinion as they have to look up to the camera. We played on this and I encouraged Bina to mess up her hair and give me something different. I love how these turned out and I'll let you interpret what they say to you yourself.